The evolution of on-the-go snacks.
With tons different bars, bites and bits made from grass-fed animal protein, EPIC looks to the simple, clean and nutrient-rich diets of our hunter-gatherer ancestors to craft a more evolved snack.
Protein for any diet
EPIC has a number of delicious protein options approved by a variety of proven diets.
AIP

Whole30

Non GMO Project Verified
Find the perfect flavor to fuel your next adventure
From beef to salmon, bars to bone broth, and everything in between, EPIC sources all-natural, organic meat for every one of our delicious, high-protein snack options. Explore them all here.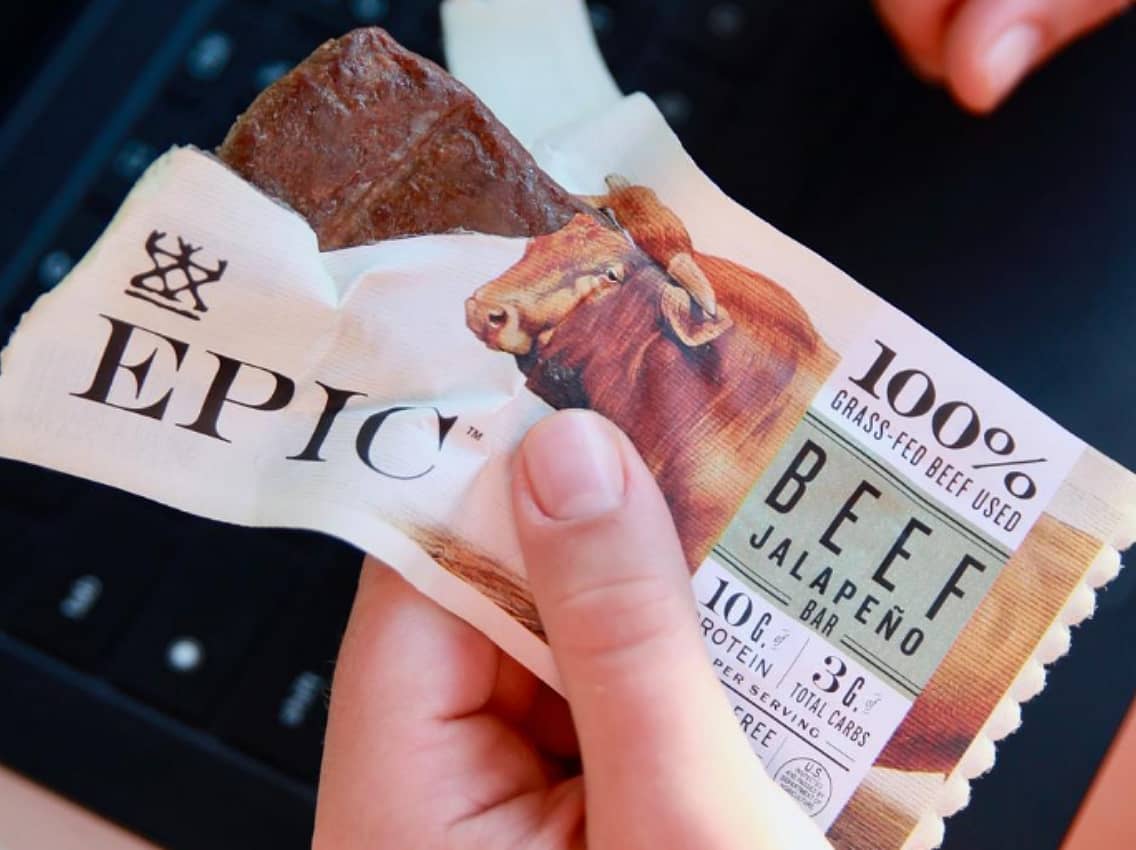 Did you know?
Meet the meat

EPIC is dedicated to ethical meat consumption and transparency throughout the entire supply chain.

Raising the ecological bar

EPIC sources beef raised with practices that reduce carbon emissions and help fight climate change.
Feeding others as you wish to be fed
EPIC was started in 2013 by adventurers Katie and Taylor when they began their mission to eat clean food. They started in their kitchen but quickly realized there weren't any conveniently packaged, nutrient dense animal protein options on the market. And EPIC was born.
For nature. By nature.
Today, EPIC continues to grow while focusing on sustainability. Their "Nose to Tail" movement encourages salvaging as much of the animal as possible. And a dedication to partnerships with minimal ecological impact are just a few ways EPIC is blazing the trail in the industry.