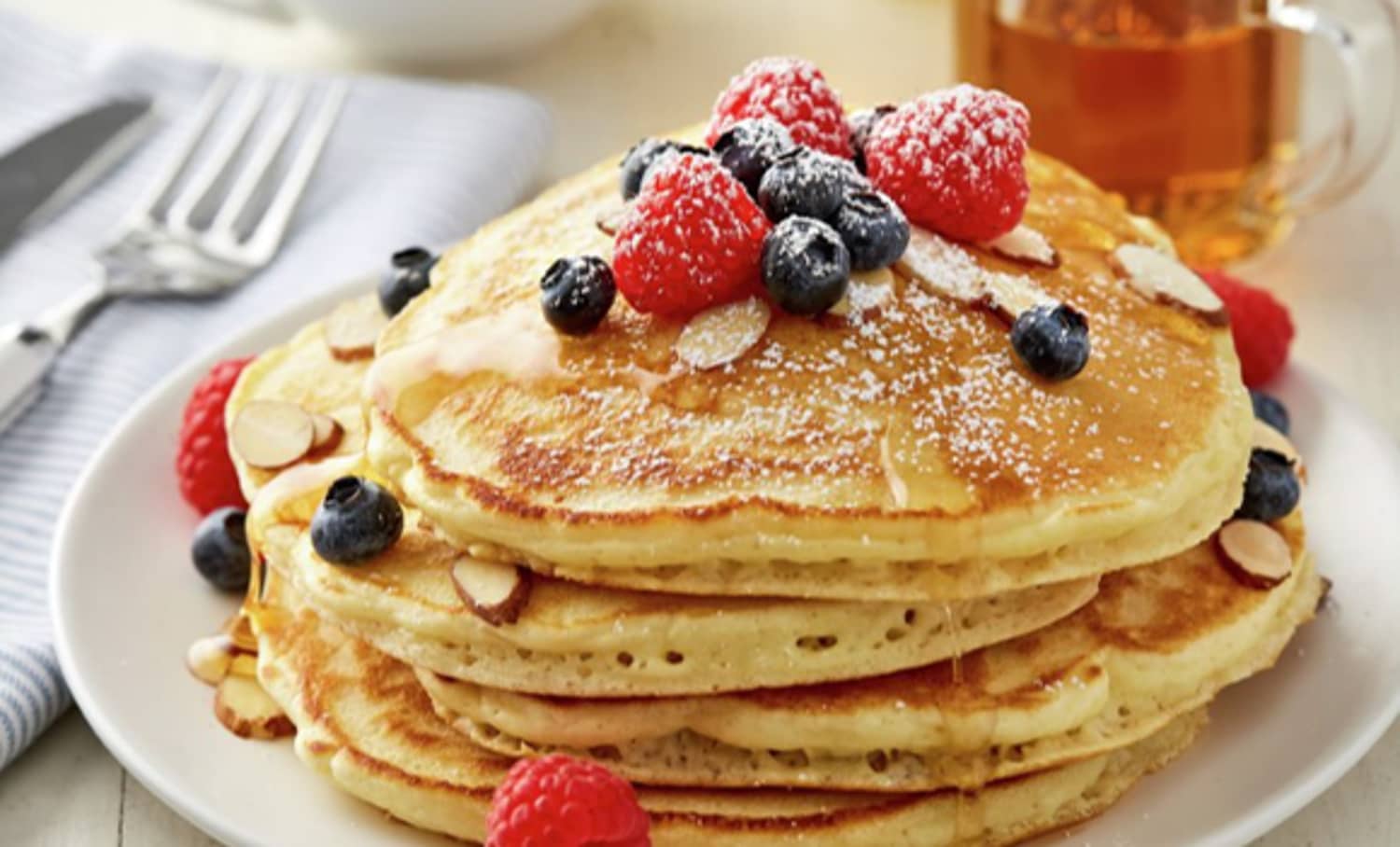 Bisquick
Bisquick makes fast, easy meals possible, so you can spend more time with the ones you love.
Visit Website
Breakfast, lunch, dinner and dessert — all in one box.
From dinners and desserts to egg bakes and waffles, having Bisquick in the cupboard means you can dish up family faves any time of day.
Varieties
From sweet to savory, gluten-free to heart-healthy — there's a Bisquick mix for any craving.
Heart Smart Pancake & Baking Mix

Original Pancake & Baking Mix

Complete Cheese Garlic Biscuit Mix
Fun facts about Bisquick
25 1/2 feet
The diameter of the World's Largest Peach Shortcake made in 1981, containing more than four tons of Bisquick and nine tons of peaches.
1930
The year that started it all.
50+
Years that Bisquick has gained a legacy with its yellow and blue box, used to make all kinds of delicious meals and snacks.
History
How Bisquick got its start
Discovered in 1931, Bisquick's "miracle mix" has evolved throughout the years, inspiring home cooks and bakers for decades.
Read More