Climate change
As one of the biggest challenges we face, climate change affects all of us. Together, we can help.
Global temperatures are rising and carbon emissions are at record levels. We've also begun experiencing weather events with greater intensity and frequency. The effects of climate change span far and wide. Discover what we're doing to drive urgent climate action.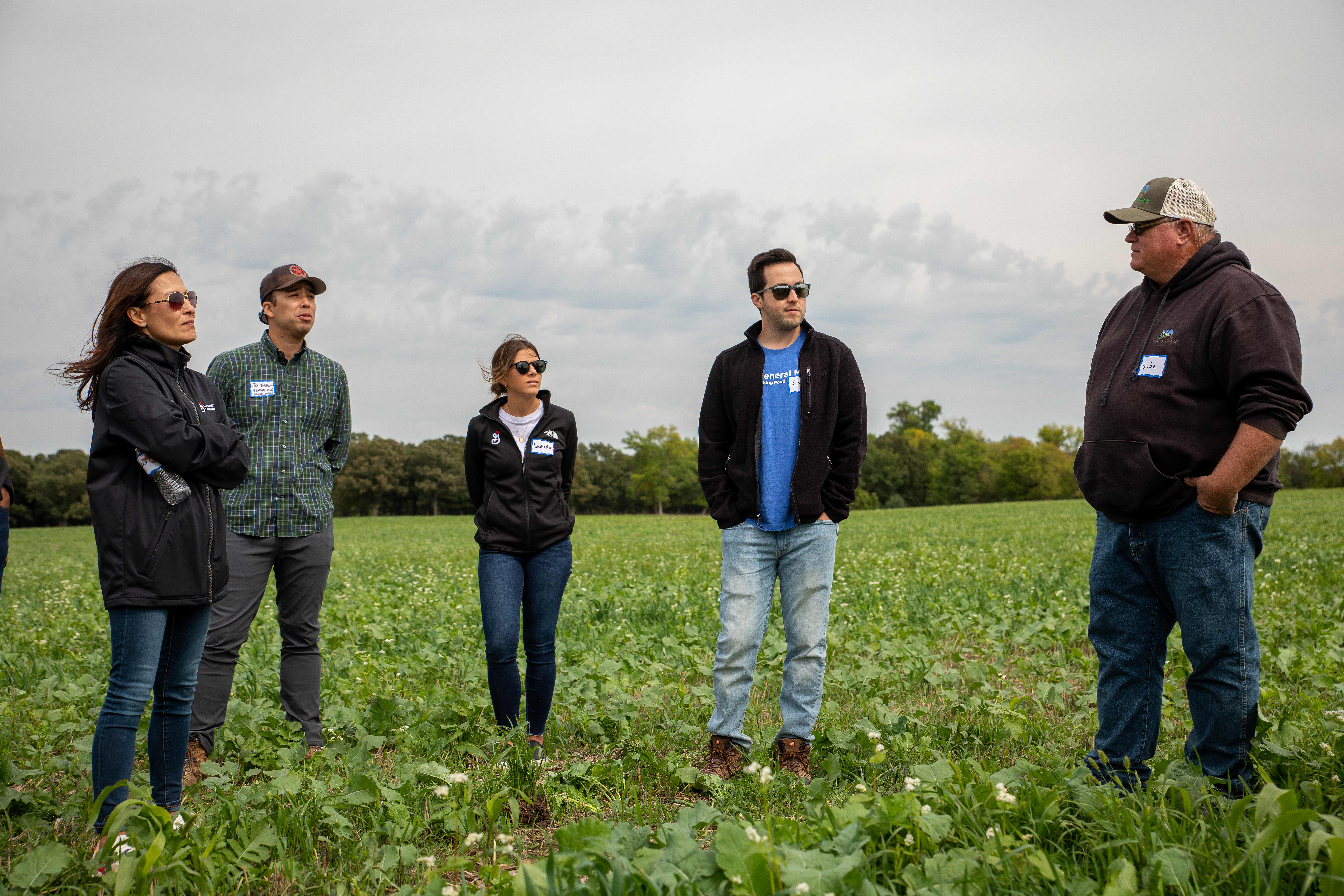 Big goals. Big impact.
Climate change affects life as we know it. It's having direct impact on our planet and people's lives.
In 2015, we were the first company in any industry to publish a full value chain climate goal approved by the Science-Based Target's Initiative (SBTi). In 2020, we published a new climate goal in alignment with the SBTi 1.5°C guidance.
We have set the bar high and are using our global scale to make an impact.
What we're doing:
General Mills will reduce absolute greenhouse gas (GHG) emissions across all our full value chain (Scopes 1, 2 and 3) by 30% by 2030 (compared to 2020)
General Mills will achieve net zero greenhouse gas emissions by 2050.
We're reducing absolute GHG emissions across our direct operations (Scopes 1 and 2) and driving systemic change through our indirect value chain (Scope 3).
Dive deeper on climate change
To help both people and planet, we're focused on inspiring change across the entire system, including suppliers, farmers, packaging, transport, retailers and customers.
News & Story Feed
See what we're cooking up
Get the latest on company and brand news, financial performance, sustainability reports, and more.