Our Executive Team
Meet the forward-thinkers and bold leaders who accelerate us into the future.
Leading with Passion and Purpose
Our executive team sets the tone for the way we do business, serving through relentless innovation and people-centered leadership.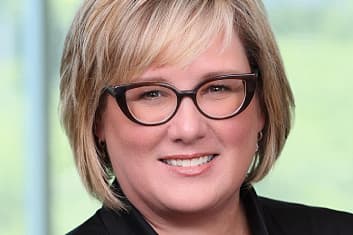 Lanette Shaffer Werner
Chief Innovation, Technology and Quality Officer
ITQ | JFB Technical Center
Lanette is General Mills' Chief Innovation, Technology & Quality Officer, leading global teams in innovation and development of new products that delight and meet consumers' evolving needs and values. In her previous role as Vice President, ITQ, for Meals & Baking Solutions Lanette was accountable for innovation, core growth, and total value across a broad portfolio of iconic brands, N&O and North America Foodservice (NAF).
Lanette has held many roles in ITQ throughout her career including as a scientist in Häagen-Dazs and Pillsbury New Ventures and Shapes cookies, G-Tech Materials Category Management lead for Sweeteners, Baking Manager, NAR Yogurt Business Unit Interface (BUI), Global Cereal Innovation Director, and Global Product Design Director. She also completed an overseas assignment in France working on global yogurt and Häagen-Dazs businesses. Lanette first came to General Mills in 1994 as an intern with Häagen-Dazs (best internship ever!).
Lanette has represented General Mills on the Häagen-Dazs Japan Board of Directors, serves as a board member on the Minnesota 4-H Council, is a Menttium program mentor and lends an 'always needed hand' for school and sports activities.
She received her B.A. in Foods and Nutrition from St. Catherine University, M.S. in Food Science from Cornell University, and MBA from the University of St. Thomas.
Lanette, her husband, Paul and son, Jackson live in Hudson, Wisconsin. The family spends numerous evenings and weekends at the hockey rink or on the lacrosse field, enjoy traveling to new destinations, and love to be anywhere with water to fish or enjoy the beach.