Our Executive Team
Meet the forward-thinkers and bold leaders who accelerate us into the future.
Leading with Passion and Purpose
Our executive team sets the tone for the way we do business, serving through relentless innovation and people-centered leadership.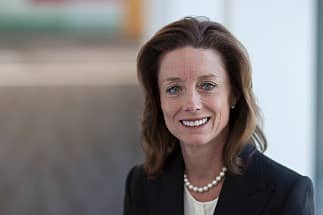 Jacqueline R. Williams-Roll
Chief Human Resources Officer
Senior Leadership Team
World Headquarters: Minneapolis, MN
GMI: 27 years of service
Jacqueline Williams-Roll is the chief human resources officer with responsibility for the development of people and organizational strategies to enable the growth of General Mills. Her goal is to inspire General Mills' talent and teams to thrive and deliver while building a culture of inclusion and belonging where everyone has a seat at the table. In addition to leading global human resources, she also has responsibility for Corporate Communications.
Jacqueline joined General Mills in 1995 as an Associate Human Resources Manager and has held human resources leadership roles in Supply Chain, Finance, Marketing and Talent and Organization Effectiveness.
She recently led the development of Work with Heart, a future way of working that is focused on results, not facetime and recognizes that when employees are at their best, General Mills is at its best. In 2019, she oversaw the industry-leading expansion of U.S. leave benefits that include 18-20 weeks paid maternity and 12 weeks paid paternal (dads, partners, adoptive parents) leaves.
A large part of her tenure at General Mills was spent working on businesses outside of the United States, in which she led human resources for Europe, Middle East and North Africa, and as vice president of human resources for the international segment.
Before joining General Mills, she held sales and management roles with Jenny Craig International.
Williams-Roll serves on the board of the Human Resources Policy Association and on the advisory board for the Council of Inclusion and Diversity. She is also a member of several other leading HR organizations including the Center on Executive Compensation, the Peer Roundtable for CHROs and G100 Talent Consortium.
Locally, she serves as the Chair of the board of trustees of the University of Minnesota Foundation and also serves on the Carlson School HR Advisory Council.
Jacqueline holds a B.S. degree in Business Administration from Nebraska Wesleyan University and a Master's degree in Human Resources and Industrial Relations from the University of Minnesota Carlson School of Management. She resides in a suburb of Minneapolis, MN, with her family, including an energetic and beloved Portuguese Water dog.
Education
Nebraska Wesleyan University, bachelor's degree
University of Minnesota Carlson School of Management, master's degree
Boards
University of Minnesota Foundation Trustees, Vice Chairman
Human Resources Policy Association
Carlson School HR Advisory Council
Meet the Full Executive